Discover more from Unstatable
A newsletter about the Clippers.
Get in the Zone
That is, the Autozone Fire of a planning committee meeting held to vote on General Plan changes for the Inglewood Basketball & Entertainment Center
"No one knows what it means. But it's provocative…It gets the people going!" (Source)
---
Eminent Domain?
This is what gets the people going? Eminent domain?
This is just the last time a major sports team in Los Angeles built a stadium, so…the Rams? For what it's worth, the Clippers are not using eminent domain to build the stadium. They're using it to build parking.
I'm stoked to see the homies consider the social consequences of arena building. More people should! That's why this newsletter, Unstatable, exists, after all. I just think eminent domain seizures of commercial property is, I don't know, the 17th-most objectionable aspect of the development? I'm not going to spend much time defending it — I would not spend much time defending any new parking construction; urban planners get cancelled for that in 2020 — but it's not like they're kicking people out of their homes to build the Clipper arena. It's more like they're building the Clipper arena to kick people out of their homes. ANYWAY —
On Wednesday night the Inglewood planning committee met to vote on proposed changes to the Inglewood General Plan. The General Plan is a big document that sets out rules and goals for the city, and every city has to have one with elements for land use, circulation, parks, etc.; first to 100 wins, It's The Motherfucking Law. (In California.) You gotta update them on a regular basis, and doing this takes years. People go to graduate school and get whole master's degrees so they can do this. In fact, if you read this newsletter, there's a pretty decent chance you are one of those people. Thank you for your service!
The most important part of the GP, other than the historic element, because if we do not understand our past we are doomed to repeat it, is all the shit in there about zoning: what you can build where and how high. For the most part, this means saying: okay these streets are pretty wide and busy…so it's zoned for high-density mixed-use development. This spot over here…staying single-family residential, lest Gary Q. White slit our throats. This part of town sucks BUT we want to make it fashion so…maybe we can attract development by rezoning it…
Then a developer can look at the map and say aha, they rezoned this industrial district for commercial use, now I can buy that triangular shirtwaist factory, knock it down, and build a combination pizza hut and taco bell on the plot and make a quick buck, and the city will say, go right ahead; putting whatever they get in pizza sales tax aside, property value improvement on its face is good for the city, too, because it has a property tax, and everyone loves a combination pizza hut and taco bell. Sometimes, if you can believe this, it's the developer pushing the planning committee to make the zoning change. They don't even have to wait until the next General Plan update. They can issue a General Plan amendment if the planning committee votes on it. Now the wheels are turning…
Let's spin them the other way for a crazy hypothetical. A city wants to seize the combination pizza hut and taco bell through eminent domain so that a different developer, who is promising enormous economic windfalls for the city with a bitchin'-ass BASKETBALL ARENA, could knock it down and build a parking lot for said arena on the property. One way they could try to lower the bill is by rezoning the combination pizza hut and taco bell's block for industrial uses only. Now, while the restaurant would be grandfathered in, the area around it would lose value, and thus its value would on some level be diminished. So when the city says "hey here's how much your little food shack is worth, according to our guy. idk if you saw but this area is zoned industrial now" they can cut you a smaller check.
I don't think that's why the planning committee rezoned property Inglewood intends to seize from commercial to industrial on Wednesday night. After all, attempting to diminish property values prior to a taking is against the law. (I also don't think it would work.) Some people do think that this was the goal, and they wrote in to the Planning Committee to know that they sniffed it out. They will be heard from again.*
For a meeting that was held with very little advance notice at 7 pm on a weeknight at a time City Hall was closed amid a combination civil upheaval and global pandemic, the opposition to the proposed General Plan changes was rather immense, with some 2,400 pages of comments submitted. The Natural Resources Defense Council, an environmental protection concern which at one point supported the arena and a state legislation to fast-track it, has now backtracked in light of the farcical net-zero emissions claims that are central in the IBEC publicity campaign.
---
What makes them farcical is if you've read this far and haven't subscribed and you think you will just FIND OUT what makes them farcical without doing that. Help keep this newsletter free by becoming a paid subscriber now!
---
In fact, a lot of people had a lot of questions about the project's Environmental Impact Report, draft and final versions (part of the problem with the final is it didn't respond to issues people had with the draft), and none of those questions were answered.
Also left unanswered is where the highly touted benefit agreement between the developer and the city can be read, and how it will be enforced. We've been talking about this in previous weeks, and yes this is my second time pushing it, but this is news so it goes first.
Not exactly an inverted pyramid here. Here's the news: the planning committee adopted resolutions to: certify the EIR, modify the General Plan to accommodate the arena, rezone certain properties from commercial to industrial, support the creation of a "Sports and Entertainment Overlay Zone" over the IBEC campus, and approve the benefit agreement.
The votes all passed committee unanimously in votes cast Wednesday night at around 9:45 PM. Holding a vote at a quarter to ten, at a meeting scheduled only a couple days in advance, during the combination civil upheaval and global pandemic, is not bad optics, as some commenters pointed out. This is not something looking bad, or looking worse than it should. It is not bad politics, either. The goal here is not to build consensus or to make people feel heard. Nor is it bad planning. It is deliberate planning, in the service of bad government. Let 'em know.
*Edited to clarify: This is exactly why the city would rezone the parcel. And those people are going to sue.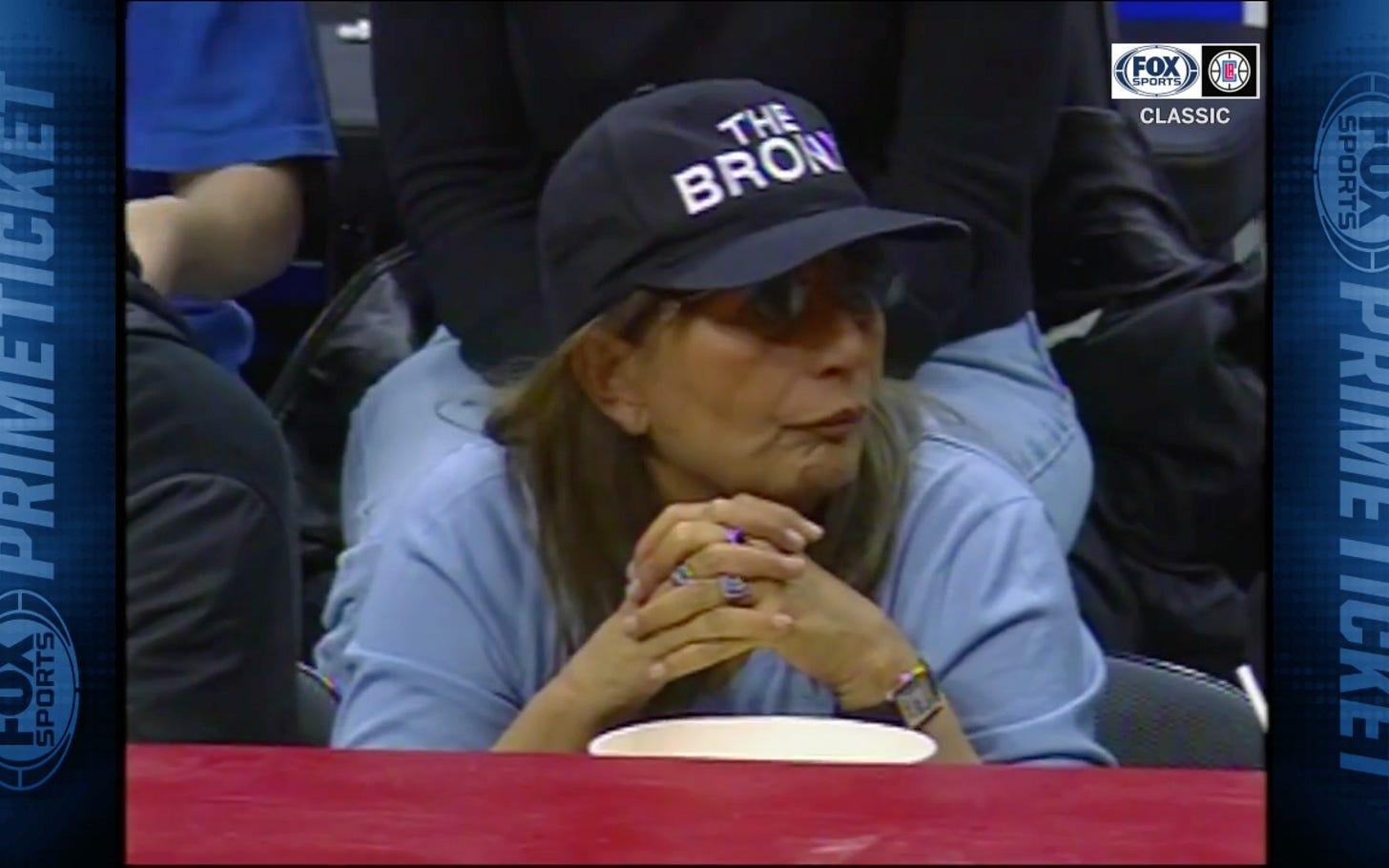 ---
Blog Roll
No Context NBA∙ Sideshow Books(Now Delivering to LA!) ∙ Stealing Home ∙ Same Old Clippers Pod ∙ Quarantinecast ∙ Bad Photojournalism ∙ Sports Stories ∙ Bachletter ∙ Basketball Feelings  ∙  RealGM Analysis ∙ The Second Arrangement ∙ Crane In Search Of Man ∙ The Shocker ∙  My LinkedIn Page ∙ Roundball Rock ∙ NBA4Free ∙ Giri's Racquet Newsletter ∙ Amazing Blaze∙ Dreem Team Survivor Recap ∙ Indie Theology ∙ In Good Faith ∙ Louis Keene on Twitter ∙ Entrepreneurship Today