Discover more from Unstatable
A newsletter about the Clippers.
This is gonna be so tight
Right?
Welcome to Unstatable, a newsletter by Louis Keene about the 2019-20 LA Clippers. Warning: this issue contains a Rupi Kaur poem. Also: they won't all be this short. (They will be shorter.)
---
SAME OLD CLIPPERS
But why declare
The things forbidden that while the Customs slept
I have crossed to Safety with? For I am There,
And what I would not part with I have kept.
–Robert Frost
The greatest alley-oop in Clipper history was not lobbed by Chris Paul or caught by Blake Griffin or spiked by DeAndre Jordan. Nah, the greatest alley-oop in Clipper history — maybe NBA history! — was football-passed from his own restricted area by Sean Rooks and received seventy-odd feet downcourt at the free throw line by an airborne Lamar Odom, who in one motion caught the ball, twisted, and finger-rolled it over his back shoulder to Darius Miles, who had timed his route perfectly to meet the pass at the rim and throw it down with one hand.
It's all a blur, which is to say that the play unfolds quickly, but also that the only footage of it on the internet is of the 256k streaming fidelity that typified early 2000s NBA.com highlights. The longest clip of it on YouTube, which includes play-by-play announcer Ralph Lawler nearly wetting himself on air, is fourteen seconds long but has the clarity of, roughly, someone's ass when their pants fall down on COPS. A slightly sharper, Zapruder-grade upload, only ten seconds long, is muted. There's no clue in either clip as to what happened immediately preceding or following it. The moment is utterly decontextualized.
Much the same way, for as long as they've been around, the Clippers have existed outside of history. They've been a losing outfit most of that time, dismal almost by definition, so their absence from NBA lore has wrought itself. But there is also plenty to remember fondly — to have loved — and their institutional lack of memory has been a choice. They've never worn retro jerseys from the "Knuckleheads" days; their alternate jerseys have always been uncannily non-referential. They've never given away a Sam Cassell Big Balls bobblehead. They didn't talk about Shaun Livingston, or Benoit Benjamin, or Bill Walton. This franchise once employed a guy named World B. Free! He was really good! And you never heard about him! To identify these relics would be to own them, but also, in a way, to part with them, and it took the Clippers until this summer to know whether their past was behind them or not.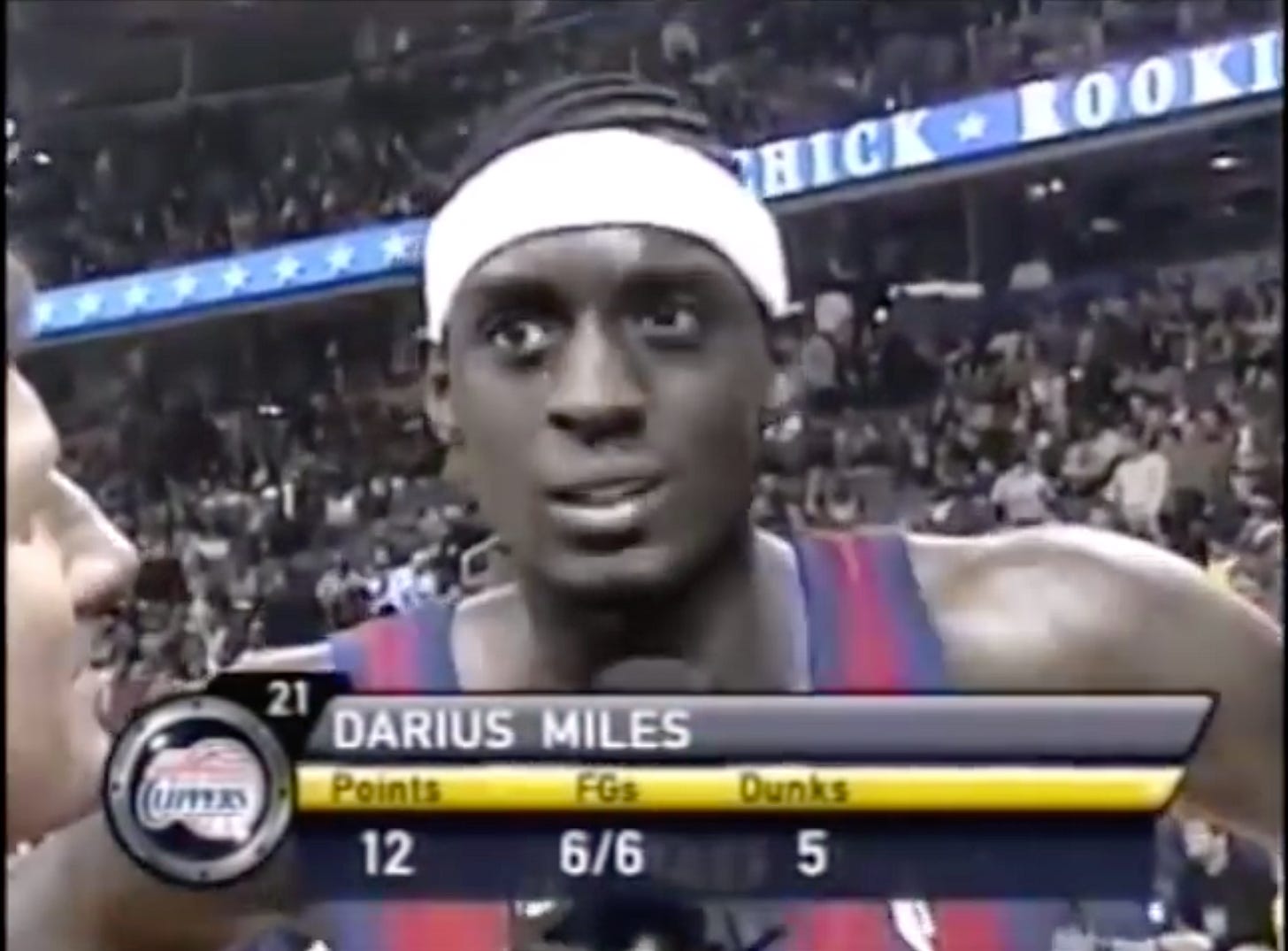 "If this be real who knows? Perhaps the gods have sent some lie to us."
–Aeschylus, Agamemnon
Kawhi Leonard, who is either the best player in the NBA or you didn't watch the Eastern Conference Finals last season, and Paul George, who placed third in MVP voting playing alongside the most ball-dominant point guard of the generation, both Southern California natives if you hadn't heard, are on the Clippers now. As a result, the Clippers have either the best or second-best odds to win the NBA Finals headed into opening night. The franchise thought of as a smart, bold, and professional operation, one the league's coolest player took a steep discount to stay with.
A few things changed the Clipper narrative, as it were. Primarily, the ouster of The Racist Donald Sterling and his subsequent replacement with The Wealthiest Owner In Sports Steve Ballmer. But also: Stability in the head coach's office, lessons learned the hard way from Lob City, and top-down incompetence at Lakers h/q.
The transformation has been stunning, obviously. Lakers Twitter is still furious that Kawhi spurned them, especially that one truly awful account (ha ha), LeBron James is still furious that Kawhi spurned him, Magic Johnson is just happy to be here, and the Clippers have between twenty-five and forty new fans. Are the Clippers going to win the 2020 NBA Finals? … Did Doc Rivers see 50 Shades Darker in theaters?
But the story of the Clippers, until proven otherwise, will be the realization of dread. Dread of freak injury, dread of playoff flameouts, dread of Tim Thomas on the team, dread of Tim Thomas on the other team, dread of lead-induced asphyxiation and dread of final-minute acrophobia, dread of a water main literally bursting mid-game causing a momentum-reversing arena evacuation in the third quarter of the biggest game of the season. No hyperlinks necessary: these are the Same Old Clippers that we know and have loved.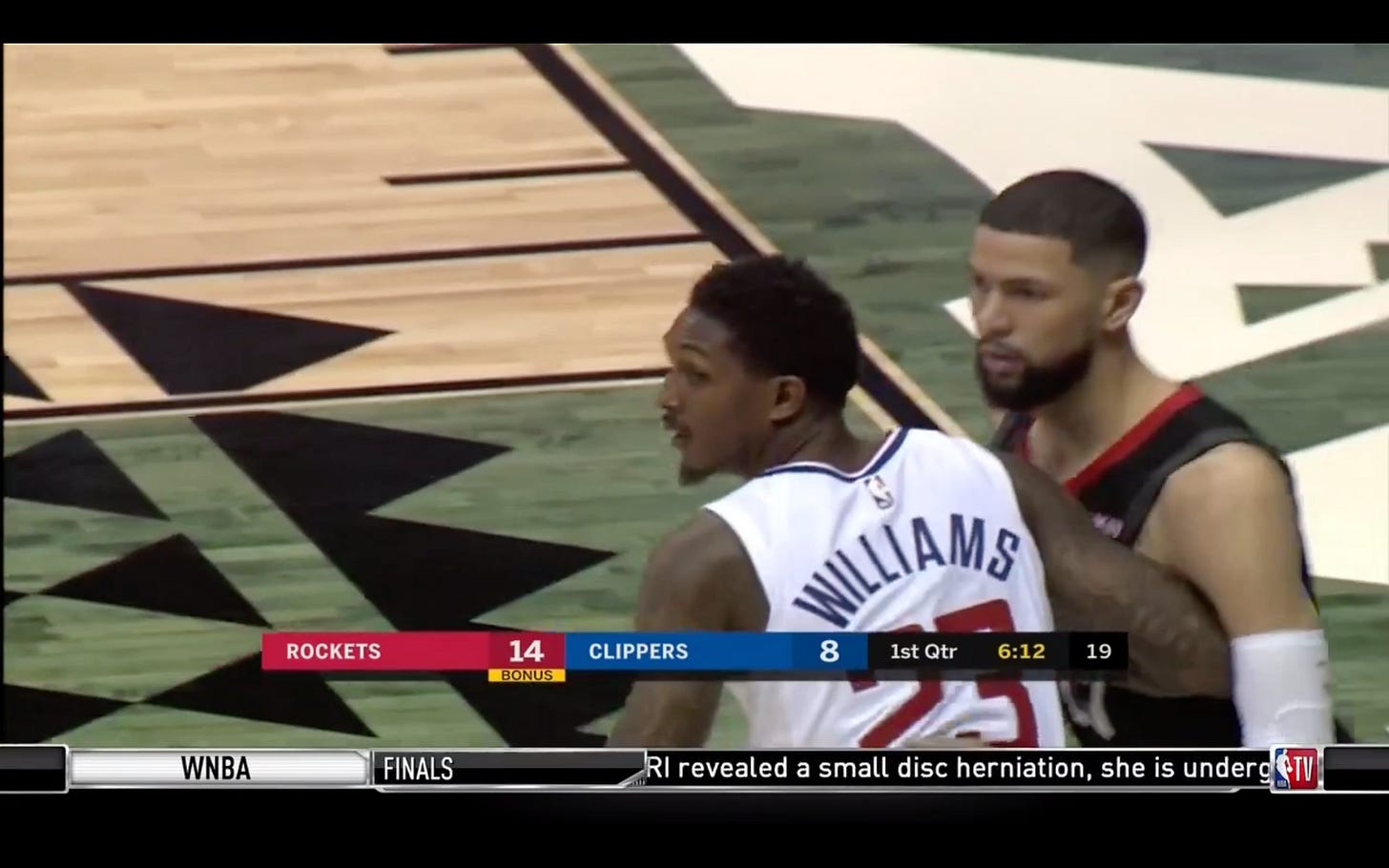 the day you have everything
i hope you remember
when you had nothing
-Rupi Kaur
At some point this year — sometime after Miles dropped an unforgettable memoir in The Player's Tribune — the Clippers decided they had a history worth talking about. They launched an Instagram account, @throwback.clips, that shares adorable old media day pictures, archival footage of Eric Piatkowski knocking down open threes in blowout losses, even some Jamal Crawford shenanigans from recent years. They posted a D-Miles/Q-Rich mixtape (caption: "Two taps to the head") on their Facebook page. Recently they added Buffalo Braves throwbacks to their jersey rotation.
In retrospect, the Clipper squads of back then may have been less out of time than before their time. They were god-awful teams of immense (maybe nihilist) style before tanking became an art form. Occasionally they became darlings, but for the most part they were just Guys To Be Remembered, your Rick Brunsons and Brian Skinners and Olden Polynices and nephews. However you think about it, the Clippers' acquisitions of Kawhi Leonard and Paul George represent a departure from this history. But not the beginning of it.
If the Clippers' relationship with the past has been tortured — or however you would describe a t-shirt with Blake Griffin's likeness collaged with Lincoln, Mandela, Gandhi and *squinting* Michael Jackson?? — it's because their history has for so long looked just like their present, at least to them. Now that it doesn't, the nightmares seem quaint. But there's also a philosophical divergence at work, here, from a competitive agnosticism which — if underwritten by negligence, stinginess, and at the very top, racism — at times yielded aesthetic singularity. Nah, the Clippers didn't have nothing then, and they don't have everything today, just the best 1-2 punch in the game, the best roster in town and an imperative in the form of a blank banner hanging from their rafters. That's the present looking like the future. It might be good. It will be different.
---
ELABORATE PRANKS
Many years ago, when I was working at a corporation (10,000+ employees), I used to dream up elaborate pranks on some of the jerks I worked with. Because everyone had their own office (or shared one), and the office doors didn't lock (weird place!), I once had this idea of staying late at work and leaving a slice of pizza with a bite taken out of it on this one guy's desk in his office, for him to find upon arriving the next morning. Then the next week I would come back to do the same thing but with two bites taken out of the slice this time. Week after week I would return, slowly working my way toward the crust. I thought this would be a little menacing, but mostly just humiliating, something he would hate to report. I never wound up doing it. His office was a few buildings over. I felt like it would have been perfect though, you know, with the paper plate and all.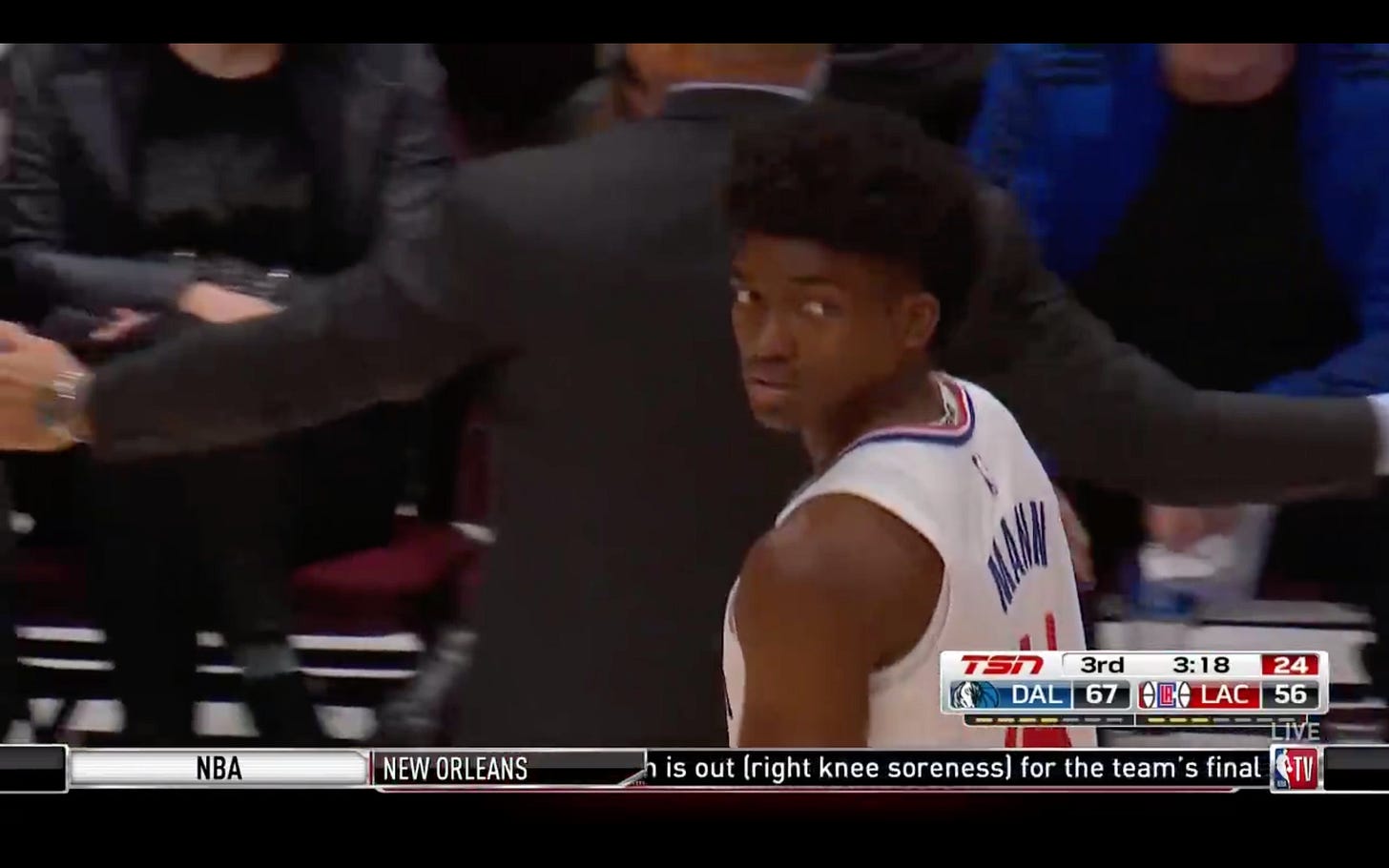 ---
BLOG ROLL
Take It Or Break It ∙ The Second Arrangement ∙ RealGM - Analysis ∙ Roundball Rock NBA Podcast ∙ Bad Photojournalism ∙ Crane In Search Of Man∙ The Shocker ∙ Sports Stories∙ Bachletter ∙Basketball Feelings ∙ Fastbreak Breakfast ∙ Mouse House Books ∙ We Average Unbeautiful Watchers∙ Clips Nation ∙ The Summer of Lever∙ The Power Of Human ∙ Same Old Clippers ∙ My Motherf*cking LinkedIn Page
---
Tip Your Streamers!
---
I'm doing Unstatable out of love, and also so I can get more (paid!) work writing about the NBA. If you enjoyed reading this and want to show your support, you can help by tweeting it, sharing it on Facebook or Reddit, or just passing it along.
I also love feedback. If you'd like to reach out, reply to this email. Thanks for reading.