Discover more from Unstatable
A newsletter about the Clippers.
We Don't Have To Do This
Elaborate schemes and toothless reporting.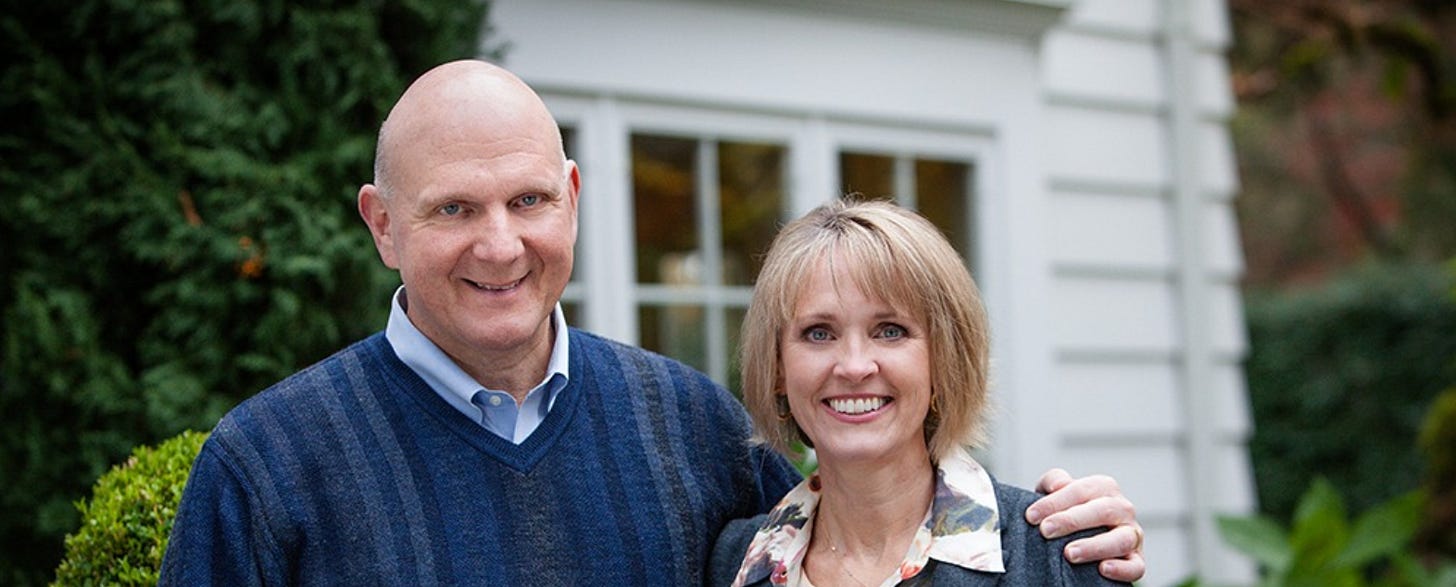 Back when I was devoting more of my time to cooking up elaborate schemes to stop being disrespected, and less of my time understanding that being disrespected helps you make the NBA, I came up with an idea to create a bigger fan base for the Clippers.
The idea went like this: you would spend a few million bucks creating an enormous bot farm to drive traffic to Clippers coverage on mainstream sports media outlets like ESPN and The Athletic and Bleacher Report. I'm talking serious traffic — Laker traffic. (You could go full Mayor Bloomberg and pay actual humans to do the reading, but bots are pretty good at looking like real people these days, just like real people have become pretty good at looking like bots.) The bigwigs at those media companies would then see that the Clippers generate high levels of traffic, and produce more coverage of the Clippers to meet the demand.
As the team featured more prominently in sports media, naturally more people would consume the coverage , and eventually new fans would gravitate toward the team. After a few years of this, you would have a Clipper fan base that drove Laker traffic on its own, and nobody would be the wiser.
I will say that the bot net scheme, admittedly more elaborate than signing Kawhi Leonard and trading for Paul George, did not require trading franchise cornerstone Shai Gilgeous-Alexander. But an important aspect of the plan was that I would be Steve Ballmer, i.e. someone with between 60 and 70 billion dollars. (If you subscribe to Unstatable I will get there.)
Anyway, the LA Times published a breathless article this week about one way Steve Ballmer is trying to grow his fan base, and it is somewhat elaborate. Somehow, though, it's not the billion-dollar basketball arena he's building in Inglewood, but rather a series of donations from a company called The Ballmer Group to various organizations around the country, amounting to about $300 million. If this sounds vague (emphasis mine) —
As part of its larger focus on economic mobility, Ballmer Group says it has given more than $300 million alone in the last three years to fund the work of more than 70 nonprofits working in communities of color from Detroit, where Ballmer was raised, to Seattle, where the Ballmers live, and Los Angeles.
— well, let's just say "receipts not included." The Ballmer Group is not a 501(c)-class nonprofit, judging by its cryptic billing in this article as a "charitable organization"; neither its EIN nor its 990 is publicly available. I don't doubt that it's given 300 million dollars away. Whether you like all those nonprofits is another matter entirely.
Perhaps more troubling, in the hagiographic profile of the Clippers' owner and his wife, Connie Ballmer, describing the impact they seek to make on communities of color, the arena — which drew thousands of pages of angry letters from residents and community members, not to mention multiple lawsuits that cost between $400 and $500 million to settle — isn't mentioned a single time. That makes a quote like this one, from the head of a South L.A. nonprofit, really stick out:
"He's changing the lives of African American and Black young men and Latinx young men in this city. The results we're making because of their support will pay dividends for life."
I like the Times' beat coverage of the Clippers. It's wonderful, as a fan, to have reporters who knows their way around a game story; I'm old enough to remember road games that were recapped by AP. I don't think any day-to-day Clippers writer (outside of Robert Flom and Lucas Hann at 213Hoops.com) has the gumption to criticize the team, any of its players, coaches, or executives. But these are golden years and access to this team is hard to come by; after The Athletic's Jovan Buha published a thoroughly reported (but mostly positive!) article on the team's chemistry issues earlier this season, Patrick Beverley gave reporters one-word answers for the next two weeks.
Moreover, I have been reading the L.A. Times Sports section my whole life. I grew up on Bill Plaschke and (sigh) T.J. Simers. We did not have TV in my house growing up and my family did not get cable until I went to college; box scores, recaps, and columns were how I learned about sports. To this day, the L.A. Times Sports section is one of the best in the country, with a deep roster of columnists and beat writers whose work I admire and read regularly. (Yes, I subscribe.)
And I get it, when a flack comes to you and says hey, we'll give you Ballmer, Doc Rivers, and nonprofits to talk to, and you get an article in the corona-thinned Sports section and buy some good will for your next tough question, you take it. Writers are put in this position all the time, not just in sports. Besides, charity is good! We can reward good acts with coverage!
We don't have to do this:
The Ballmers rarely discuss the depth of their philanthropy but published Wednesday a partial list of its grantees who work in predominantly Black communities, should it provide guidance for those looking for ways to contribute. The decision comes amid what they feel is a rising urgency to spur long-term change by sustaining the current, mainstream focus on social justice.

"If we miss this," Connie said, "if something doesn't happen as a result of all of this passion, wow, shame on us."

"Shame on us, the world," Steve said.
This article needs a bucket of cold water thrown on it. And it wouldn't be that hard — in fact, you could just say "The decision comes amid" criticism from Inglewood community members over the proposed arena, or American billionaires getting $434 billion richer during the pandemic, or something else that actually reflects conflict instead of what the Ballmers feel. And then you quote someone. You could even quote Steve Ballmer's response if you really wanted to help!
Talking about the arena would have made it a better article. That the Clippers' owner donates a lot to some social justice organizations while others accuse him of putting the nail in the coffin of California's last Black community makes for a compelling story. The L.A. Times did not chase a compelling story. It just took a pair of billionaires at their word and heaped praise accordingly.
It's not a newspaper's job to run puff pieces, let alone interference, for billionaires. Not even in the sports section. The Times' sports investigations reporter, Nathan Fenno, has been at the forefront of covering the arena/stadium development in Inglewood. Last week he reported that the second SoFi stadium construction worker since the beginning of June has died on the job, from an undisclosed "health issue." The section's m.o. appears to be that Fenno writes about business, and everyone else gets to stick to sports. This arrangement seems to work for all involved. Including readers!
I have a little trouble, though, with the self-imposed firewall between business coverage and game coverage because that approach decidedly serves ownership, which depends on fans not thinking too hard about who or what was there before the arena. The whole point of having a sports section with a staff is that the writers talk to each other and use each others' reporting to inform their own. Each side minding their own business, or writing like they are, produces a total that is less than the sum of its parts.
More importantly, the business side and the games side are the same side. If the old trade-deadline adage that "basketball is a business" isn't enough, ask anyone in the Disneyland bubble why they're there. Or ask Steve Ballmer why he's building an arena. Writing like the box scores and the dead construction worker story share a section just to save space doesn't only enable bad behavior, it also deprives the reader of the ability to develop an informed opinion.
This article was neither sports reporting, nor investigative reporting. It's just…a favor.
One last thing: I've been thinking about the whole Wealthiest Owner In American Sports thing. We often talk about what that means for the "sports side" — how the Clippers can buy the best players, training staff, scouting and analytics, etc. Ballmer's wallet has turned the franchise around; the team now shoots on the right basket. But the reason arenas are built is to make more money. Shouldn't the whole point of having the Wealthiest Owner In Sports be not needing a new arena? And if you really wanted to build a fan base, couldn't you just build a bot farm?
---
Blog Roll
No Context NBA∙ Sideshow Books (Delivering to LA!) ∙ Stealing Home ∙ Same Old Clippers Pod ∙ QuarantineCast with Corbin Smith ∙ Bad Photojournalism ∙ Sports Stories ∙ Bachletter ∙ Basketball Feelings  ∙  RealGM Basketball Analysis ∙ The Second Arrangement ∙ Crane In Search Of Man ∙ The Shocker ∙  My Motherfucking LinkedIn Page ∙  Roundball Rock ∙ Fastbreak Breakfast ∙ Mouse House Books ∙ NBA4Free ∙ Giri's Racquet Newsletter ∙ Amazing Blaze ∙ Dreem Team Survivor Recap ∙ In Good Faith ∙ Entrepreneurship Today ∙ Jad's Dad Milo